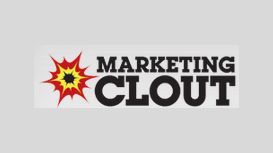 We think it's pretty clear. Why would you waste your time marketing your products and services to people who aren't interested when you can focus your efforts entirely on those who are? Traditional marketing says: spend your money putting your sales message out to as many people as you can and hope that some of it sticks. Content marketing says: invest your money in creating highly targeted content to those that have a need for your products and services.
Then make sure they find it and come back for more. Content is the heart of an effective marketing engine - high quality, compelling information pushed out through a myriad of channels (social media, blogs, Google, email, PR etc.) to draw in those customers who want and need your products/services and will seek you out to find the solution they desire.
---
Contact Details
Marketing Clout
11th Floor, Colston Tower, Colston Street
Bristol, South West England
BS1 4XE
Get Directions
Show map
Reviews and Ratings
We do not have any reviews about Marketing Clout available right now.