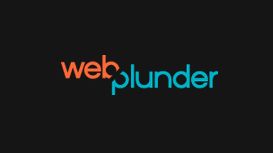 Whether you're building an idea into a functional business, wanting to expand your company, or refining your brand to reach new markets, we partner with you providing comprehensive solutions so you can succeed. WebPlunder leverages our ingenuity and passion, as well as our many years of experience, to break down the barriers that limit businesses. Josh considers the web to be his own personal playground, often losing track of time while testing and refining his latest online creation.
Our self-appointed technology sector anchorman, he keeps the team up-to-date on every breakthrough, discovery, redesign, and announcement. With an inexhaustible appetite for knowledge, coupled with an ability to make extraordinary creative leaps, Josh has the mind of a developer with the heart and sensitivities of an artist. A founding partner of the WebPlunder crew, Josh believes that well-structured code is pure poetry.
---
Reviews and Ratings
We do not have any reviews about WebPlunder available right now.