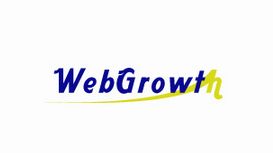 WebGrowth Marketing Ltd. is a progressive minded marketing consultancy based in Kent (South East England). WebGrowth Marketing was founded by director Ryan Storrar with the goal of assisting small and medium sized companies with their marketing efforts.
Our specialty, is to help businesses plan, develop, and implement proven marketing techniques designed to generate increased sales by reaching new customers through the internet. Every year, more and more consumers make an increasing number of purchases online, if your customers cannot purchase from you through your website there is a good chance you're losing out on both repeat business as well as potential new customers. To make sure that you don't miss out on future potential customers, contact WebGrowth Marketing Ltd.
---
Reviews and Ratings
We do not have any reviews about WebGrowth Marketing available right now.