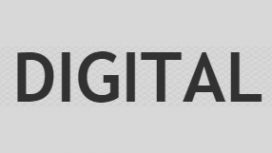 An online marketing and web development company with morals, integrity and true desire to help clients succeed. The team at Digital Consortium want you to succeed. We want you to reach your target audience and achieve your goals, whether that is by providing information or by increasing sales and awareness. Founded in 2007, the Digital Consortium team is built upon years of experience in marketing over many different sectors, as well as specialist technical and creative expertise.
This solid bank of experience, infused with a healthy dose of young, fresh thinking, enables us to advise and guide clients to explore new ideas, generating strategies that are of sound business reasoning and inspirational creativity. Our skills pool stretches from strategic development and marketing services, through creative interface design, brand development, information architecture development and e-marketing, to related training and maintenance services.
---
Reviews and Ratings
We do not have any reviews about The Digital Consortium available right now.