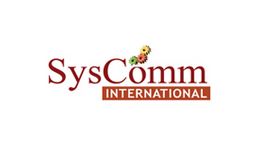 SysComm International, one of the leading online marketing agencies in London, specialises in Internet Marketing, Social Media Marketing and Search Engine Optimisation (SEO). Since its launch in 1999, SysComm has been relentlessly promoting the use of ethical SEO and has regularly used Pay Per Click (PPC) as a boost to kick start online campaigns. SysComm uses a variety of proprietary Search Engine Marketing techniques that span a wide range of online marketing channels on B2B as well as B2C platforms. SysComm provides focused Internet Marketing Services including natural Search Engine Optimisation, Social Media Marketing and highly successful Pay Per Click campaigns.
SysComm is proud to offer an amalgamation of insight, creativity and technology to consistently deliver measurable results and demonstrable ROI in our Internet Marketing projects. With our considerable knowledge and expertise, we can offer complete search engine marketing solutions.
---
Reviews and Ratings
We do not have any reviews about SysComm International available right now.