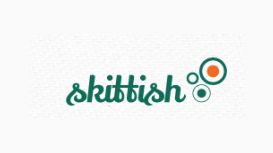 Heather has a wealth of experience in all aspects of internet marketing from Google AdWords campaign management and social media right through to technical SEO and website development. Her focus is always on setting goals and developing strategies that deliver results for her clients. The rest of our team are highly qualified experts in SEO, Google AdWords, web development and content creation, helping our clients achieve their goals, fast.
After conducting internal research you will receive a strategic tactical plan with practical recommendations to improve your digital marketing efforts and guidance for implementation.
---
Contact Details
Skittish
Orchard House Aire Valley Business Centre, Lawkholme Lane
Keighley, West Yorkshire
BD21 3BB
Get Directions
Show map
Reviews and Ratings
We do not have any reviews about Skittish available right now.