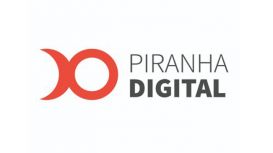 Our expertise covers all the elements of the marketing mix across many varied market sectors and industry segments, both consumer and business to business. Whilst our business started primarily providing traditional marketing services such as direct mail, advertising, and creative services, over the last decade our business has evolved and now website design and development, Search Engine Optimisation (SEO) AdWords management, digital advertising, e-mail marketing and social media marketing accounts for almost 75% of projects we deliver.
We have been responsible for creating some of the most innovative fully integrated digital strategies in the region for clients covering website development, digital marketing and social media marketing supported by traditional creative work.
Our goal is to quickly understand your business and develop marketing strategies, both digital and traditional, that help you reach your business goals and deliver an impressive return on investment.
We have a hand-picked in-house team of over 20 digital and traditional marketing professionals who are on hand to create and deliver strategies utilising the latest advancements in digital marketing.
Piranha is not just one of the region's leading digital agencies, our background originates in strategic marketing and creative services and we still retain a specialist in-house team focused on combining the traditional with the new. We create brands for clients, design and produce eye-catching sales literature and fully manage national and international exhibitions. You may have seen a lot of our packaging and point of sale stands in retailers and wholesalers across the country or listened to the creative radio adverts we have produced or read our national press adverts.
Piranha was launched in 2001 by directors Paul Airey, Peter Bamber and Don Fryer. Staff numbers quickly grew and now Piranha employs over 20 full-time staff. Total turnover since the company was launched is now over £15m with an annual turnover of around £1m. We have helped over 200 clients in this time archive their business goals and still work closely with many clients that first joined us in 2001. Piranha has 3 distinct internal departments working closely together to deliver integrated campaigns. A design and branding division, website development and a digital marketing division.
Why choose Piranha as your Digital Marketing Partner
• Piranha first started delivering fully integrated marketing services in 2001.
• We have an unrivalled level of expertise in delivering results-driven campaigns for our clients across most sectors.
• Our fees are extremely competitively priced, supported by strong buying power for third party support services.
• We specialise in both consumer and business to business marketing.
• A strong portfolio of successful projects and case studies across most industry sectors for companies large and small, local, and international
• In-depth monthly reporting and communications regarding the effectiveness of campaigns running on a month-by-month basis.
Start your project with Piranha today!
Starting your project today with Piranha could not be easier. Simply call our head office in Lancashire on 01772 888331 or fill in one of our enquiry forms and one of our marketing specialists will have a chat with you about your requirements. We may be able to provide a quick quote based on the outcome of the conversation, but we would prefer to come and visit you or organise a Zoom Call to learn more about your company and what your targets and aspirations are.
---
Business Verification Status
Reviews and Ratings
We do not have any reviews about Piranha available right now.