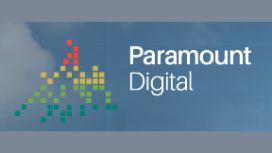 As an agency, we like to think we're a little disruptive and revolutionary in what is an oversaturated digital marketing landscape.
Our ethos is honest, accountable, results-driven marketing underpinned by the commercial understanding you'd expect from an in-house team. Which together ensures we can help you conquer your business goals!
Founded by David Hunter and located in the picturesque village of Rainford, Paramount Digital strives to meet the definition of the word Paramount, believing not only that digital is the most important marketing strategy, but that by working alongside us we'll ensure you climb to the very top of your industry. Here at Paramount Digital, we offer the support and knowledge you deserve from a full-service creative marketing agency built on the principles of honesty, accountability, and results-driven marketing. The bottom line is we want you to succeed and we want to be a part of that!
Contact Details
Paramount Digital
Unit 2, Millbrook Business Park, Mill Ln
St Helens, Merseyside
WA11 8LZ
Get Directions
Show map
Services
As a digital marketing agency built on the goal of helping drive new business to our client's websites, through SEO, PPC and social media. But once on your company's website, your potential customers need something to engage them and drive them towards conversion, and that's where our value-driven content marketing services come in, crafting creative, interactive and value-driven content for your customers.
WHAT IS CONTENT MARKETING?
Content Marketing is a strategic marketing approach aimed at creating and promoting, engaging and value-driven content to attract visitors to your website, support their learning of your business' products and services, before directing them to convert into paying customers.
WHY YOU NEED CONTENT MARKETING?
Content Marketing is a highly powerful tool, helping to increase engagement with your potential customers as well as appeasing search engines such as Google due to the use of keywords and fantastic user experience it creates. But producing constant, high-quality content is time-consuming and requires a specific set of skills both creative and analytical which most businesses don't have within their own teams. But by using a content marketing agency you can fill that void and deliver a truly valuable content-driven experience to your customers.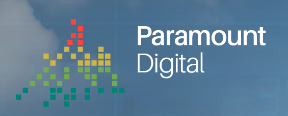 Social Media has changed the way customers interact with businesses and brands online and at Paramount Digital, we pride ourselves on being a cutting edge social media marketing agency, with a young dynamic team who are always on top of the latest social media trends and platform updates, ready to take your business' social media marketing to the next level.
WHAT IS SOCIAL MEDIA MARKETING?
Over the last decade social media has become an integral part of our day to day lives and platforms from Facebook and LinkedIn to Snapchat and Pinterest have billions of active daily users and within them your ideal customers. So, by using both organic and paid social media marketing we can target your customers where they live on the web.
WHY YOU NEED SOCIAL MEDIA MARKETING?
With the average person using up to five social media accounts and spending 28% of their day engaged with social channels, it's a no-brainer that your business needs social media, but the key is to ensure you're using the right channels.
There are two main goals you may want to achieve using social media. You can use it to grow a community of brand advocates, using it to discuss trends in your industry and engage with your social community about new products, services while providing customer support. Or you may wish to use it as a distribution channel for your content and business' news with the aim of driving your followers back to your website and along your sales journey.
The concept of online search has long been shrouded in mystery with marketing agencies acting as guards to their optimisation techniques, but here at Paramount Digital, our team will act as your company's sherpa to guide you through the SEO landscape, with clear, honest and accountable communication.
WHAT IS SEO?
The plain and simple is that search engine optimisation is a set of organic, non-paid processes that help your business climb to the top of the search results. SEO is important for your online business as it makes your website more visible than your competitors. In essence, being higher up the rankings on search engines such as Google is likely to see your website gain more traffic.
WHY YOU NEED SEO?
When you have a problem what do you use to search for a solution? The answer, a search engine, and probably Google. And when searching for your solution do you ever go past the first page of results? No, we didn't think so. And that's exactly the same for your customers.
For that reason, it is massively important to employ an SEO strategy on your website. Our versatile team at Paramount Digital provide the best SEO services around successfully improving thousands of websites, and therefore their ranking among search engines.
Reviews and Ratings
We do not have any reviews about Paramount Digital available right now.