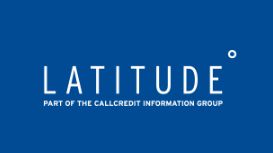 Visiting even a fraction of these sites will give you a snapshot of an industry that is full of 'transparent', 'innovative', 'agile' and 'performance led' agencies. While there's no denying that most agencies are, in the majority of cases, all these things - what really separates one agency from the next? At Latitude, we like to think we do things a little differently; we deliver 'the givens'. All good agencies must be transparent, performance led, innovative, agile, results driven and passionate in their approach (not to mention have an accreditation or two) to be able to bring new clients on board and exceed their expectations.
At Latitude, we think of these as 'The Givens'; the minimum we should deliver to continue to be a really great agency. In order to get your attention, we could tell you again and again that we are high performing and preach about our innovative technologies, however we'd prefer to just show you what we've been up to.
---
Reviews and Ratings
We do not have any reviews about Latitude Digital Marketing available right now.