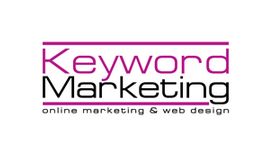 The Intersection - Use social media to fin that point where your products and services meet your audience. Identify the language your prospects use and the watering holes they drink at. Then identify the content that they consume. Use social media to laser guide your online marketing. Quick Fire Link Building - Use social media to market time limited offers, competitions and quick burn discounts or contextually relevant deals.
Guest posts, a regularly updated blog or a well curated Facebook page work wonders for instilling confidence in your prospects - as well as offering juicy inbound links. Contact us now on 01902 710 646. We'll show you how to integrate your social media with your online marketing as part of a powerful and profitable social search strategy.
---
Reviews and Ratings
We do not have any reviews about Keyword Marketing available right now.