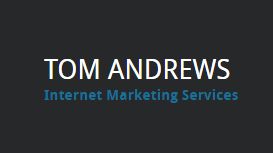 I offer Internet marketing services including SEO, PPC adwords, link services, copy writing, analytics, content marketing, social media, consultancy & training. Offering clients internet marketing services awareness and peace of mind, producing good results.
Working as a freelancer with varying levels of budgets, expertise and standards in a cross section of the Internet industry, has given me a good all round knowledge base and skill set. This is perfect for internet marketing, as there are many many issues to consider and to be aware of, for each client.
I started as an SEO freelancer in 2009 & gradually increased the SEO & internet marketing services offered, as my SEO skillset & internet marketing experience increased. E mail or call on 0208 883 1915 or 07957 701 501. I am based at No 1, 64 Onslow Gardens, Muswell Hill, London, N10 3JX. I can also be found on Twitter, Linkedin and Google +.
---
Reviews and Ratings
We do not have any reviews about Freelance Internet Marketing Services available right now.