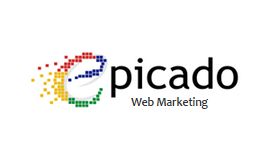 Do you despair of finding a web marketing company that speaks your language, that doesn't deal in gobbledegook and that lives by the results it delivers? Epicado's mission is to maximise the value you get from every pound that you invest in your web marketing. To achieve this we need to understand your business, your competition, your proposition and your objectives. We will then recommend the best way to build your web site, your visiting traffic and your conversion rates for callers, subscribers or sales.
Pro-rata, we tripled Midland Ladders' turnover from just under £1million in 4 months - for just a 20% increase in marketing budget. To make the most of your web marketing budget you need to test and measure everything you do. Frankly, there's no excuse to do otherwise. All the tools you need to identify the number of visitors you get, where they come from and how they found you are freely available.
---
Reviews and Ratings
We do not have any reviews about Epicado Ltd. Web Marketing available right now.