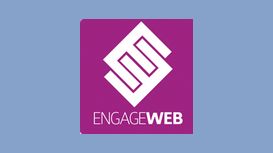 Situated on the Wirral, with clients throughout the Wirral, Lancashire, Cheshire and all over the UK, Engage Web is a search and all-round online marketing firm operated by two experts in the field. Internet marketing is our speciality, with services provided ranging from pay-per-click management to search engine optimisation (SEO) implementation. We do everything from complete Internet marketing strategies to the nitty gritty of online content provision and social media management.
No matter how you look at it, experience can't be beaten when it comes to search engine optimisation. At Engage Web, this is exactly what you get. Since the company was founded as StuckOn in 2009, the SEO, PPC, content and Internet marketing services we provide have brought the extensive experience of our company's founders and their team into play for a broad range of clients.
---
Reviews and Ratings
We do not have any reviews about Engage Web available right now.