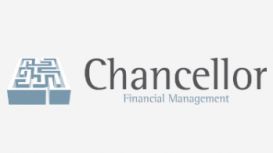 Chancellor are a Chartered independent advisory firm established in 2006, although our roots in Bolton stretch back much further. We are proud to be acknowledged as one of the region's leading firms of independent financial advisers, advising clients across the North West of England and beyond.
Chancellor are independent and clear thinking. We have a bespoke approach for each client as we consider the broadest possible range of financial planning options to meet their needs and to adapt to different market environments.
We work on a very personal level with clients, encouraging open dialogue to forge strong, long term relationships, built on trust.
---
Contact Details
Chancellor Financial
6 The Courtyard, Calvin Street, The Valley
Bolton, Greater Manchester
BL1 8PB
Larger Map
Get Directions
Services

The pensions market has changed drastically over the past few years and there are now numerous options to consider.
Chancellor provide a bespoke service; we get to know our clients and gain an understanding of their financial and pension goals. We can then advise on the right options for each client.

We start by gaining an understanding of our clients' attitude toward and capacity to withstand risk and volatility and any particular financial requirements they may have.
We have developed a number of investment strategies to meet our client's objectives including passive and actively managed solutions. The solution adopted is driven entirely by the discussions with our clients and we have no incentive to follow a particular route.
Typically, for larger portfolios once we have agreed the appropriate overall investment strategy with our clients, Chancellor outsource the day to day selection of underlying investments to an external Discretionary Manager. Over many years we have built trusted and respected relationships with some of the UK's best known discretionary fund managers. We are, fiercely independent and want to ensure that our clients receive a cost effective solution, which will provide returns and volatility in line with their expectations and objectives.
We have therefore designed a portfolio analysis tool, which aims to provide comfort and confidence through a regular report, to confirm that the fund manager is performing in line with the agreed benchmarks and is adding value to justify their costs. If this is not the case, however, Chancellor will bring this to the attention of our client and agree an action plan to resolve this, which may well be to replace the manager. As Chancellor have no connections through ownership and are not remunerated in any way by any of the third party professionals that we collaborate with, our clients can be confident that they are receiving truly independent advice.
Reviews and Ratings
We do not have any reviews about Chancellor Financial available right now.