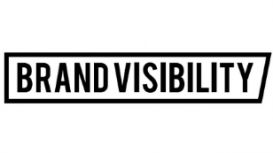 We are a full service Organic search consultancy with a passion for detail & creativity whilst delivering amazing client success. Get heard. Stand out. Be visible. Be a choice. Offer value. Grow sales. Satisfy customers. The online marketplace is crowded, the landscape has evolved and competition is fierce. Everything you produce online must serve to fulful one of two or ideally both of these criteria: 1) Attract new audience or 2) Convert to sale/goal.
We will help you understand how much organic search means to your business success both currently and in the future. Working with us will open doors to growth and exposure for your business that traditionally only the largest bluechip brands have been able to afford. We work with you to understand your business.
Understand your audience. We then go about creating a strategy to engage that audience to transform your websites visibility online and grow your market share in a future proof fashion. Talk to us today to understand how we can grow your business.
---
Services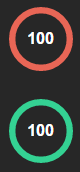 Technical SEO:
This is the nerdy stuff we absolutely love doing. The sum of its parts are greater than any one aspect and that is the key difference between how we operate and how others do it. Every aspect of your site is examined and scored with areas of concern being highlighted for improvement and change.
Content Strategy:
Every piece of content you produce online must serve to fulfil one of two or ideally both of these criteria: i) Attract new audience or ii) Convert to sale/goal. Investment into quality, thoughtful and engaging content on all pages of your website is the linchpin in our onsite strategy we aim to implement for your business.
SEO Risk Assessment:
Most people who have been involved with organic search in the last few years will have heard of the Penguin update. Several iterations of this algorithm have now passed and Google is getting better at detecting poor quality and un-natural links. The penalties that have been handed to thousands of websites have been quite devastating to some.
Digital Pr & Outreach:
Our approach is to create interesting, engaging, emotive & noteworthy content on behalf of your brand targeting the perfect audience for that content and get you mentions and links from relevant niche and mainstream media outlets. In other words, the best possible links.
Reputation Management (ORM):
Your brand is your reputation. You might be your brand. When people search your brand online what do they find? Old out of date articles?, Complaints & bad reviews?, other websites/competitors ranking on page one?
Conversion Rate Optimisation (CRO):
Did you know we got 20% more customer enquiries when we changed the button at the bottom of our email form from "Enquire" to "Submit"? Imagine that? 20% more "value" just from changing a button! Welcome to CRO or Conversion Rate Optimisation.
Responsive Web Design & Build:
Attracting customers to your website is not cheap therefore you should maximise every opportunity to retain and convert those visitors into sales. We work with a range of designers and User Interface & User eXperience experts to ensure that when we undertake design and web development work we deliver an outstanding uplift on client revenues.
Google Penalty Removal & Recovery:
A stressful time for business owners and search professionals alike. This is usually a time of transition where a new agency will be appointed to clean up someone else's mess. A new relationship needs to be forged and your website needs to be pulled out of whatever penalty it has as quickly as possible.
Reviews and Ratings
We do not have any reviews about Brand Visibility available right now.