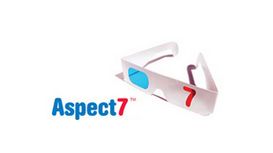 Imagine a river. On one side we have a load of unhappy products, all looking for customers who might want to buy them and take them home. On the opposite bank we have lots of frustrated customers who can't seem to find anything to buy. Sometimes you need to take a step back and the solution becomes clear; build a bridge.
Aspect7 marketing exists to bridge the gap between customers and products. We get to grips with the motivations of potential buyers and use that information to make them sit up and take notice of what you are selling. We offer tailored marketing strategies that are right for you, and use the most appropriate marketing channels to put your business directly in front of clients who are in a position to buy.
What looks like a good marketing idea can be a matter of opinion, but what actually works is a matter of fact. What we do is guide you through all of the options so that your promotional campaigns are giving you the best returns.
---
Reviews and Ratings
We do not have any reviews about Aspect7 available right now.